This page may contain affiliate links. As an Amazon Affiliate, I earn on qualifying purchases. Please see our disclaimer for more information.
March is nearly done already and I can't believe it! I've been busy, busy, busy this month. I've found little ways to slow down and relax. Here are a few comforts I've been enjoying this month.
If you are a lover of Downton Abbey, like me, then you need to dig into this series immediately. (Available on Amazon.)
This series starts on a similar time frame, has the elements of "the estate is in jeopardy" like Downton, but I feel it has more romantic pieces than Downton does. It focuses on the relationship between the Swanns and the Inghams, the Inghams being the family who runs Cavendon and the Swanns a very large, faithful family who lives in the three villages surrounding Cavendon. I honestly am on my 3rd re-read of the series as I just learned she has a 4th book out now. I'm not complaining!
When I lived in Oregon, I lived in a smallish town called Forest Grove, about 25 miles from Portland Proper. Forest Grove has a large population of Hawaiian students because of the university there. Much to my delight, that means the town had not one, but two Hawaiian restaurants. My favorite is a place called Kama'aina. We went the first weekend they were open, which was a test weekend, before even the grand opening.
They have this amazing Shaved Ice dessert, but my favorite dish of theirs is definitely, hands-down, the Spicy Ahi Tuna Poké bowl. My husband and I would order that at least once a week to pick up and eat from home, I'm not even kidding you!
Acquiring Poké
Now that I live in Montana, Hawaiian restaurants are few and far between, but I still get the itch for this amazing dish. I hit the internet and found a recipe that sounded similar to the one at Kama'aina, but not exactly the same. Then I ventured to the store, where I was able to find sushi-grade Ahi tuna at the Lucky's Market in Billings (have I raved about this store yet, because I love, love, love it!) and the other ingredients I needed, though I left out the tobiko/masago. By the time I got to checkout, I was so hungry that I forgot all about it!
After whipping up my husband's special rice (1:1 rice to broth, 2 tbsp butter, cooked in the instant pot after you've rinse the rice in water for a minute to remove the starch) and whipped up this poké recipe. I had two bowls of poke that night, it was so delicious. And I ate the third and final bowl for breakfast the next morning!
Note: make sure your fish is very fresh, it should not smell fishy at all. Wild caught, previously frozen  or currently frozen should be fine.
Cedar Cove
This is a Hallmark Channel show available on Netflix. I've been gravitating toward Hallmark recently (remember my recommend on Where the Heart Is?). I feel like every episode has a message about bettering your life, or the lives of others.
Cedar Cover follows a small town municipal court judge as she interacts with her neighbors and journeys through her personal and professional life. It's set on an island in the Puget Sound, though for the first episode I though it was somewhere off the coast of Georgia because of Andie MacDowell's accent! This show is based on the book series by Debbie Macomber.
I really like shows about small towns that band together over a sense of camaraderie, injustice that needs righted, or simply because that's what good neighbors do. (Reminds me of Hart of Dixie, a bit too.)
Wind River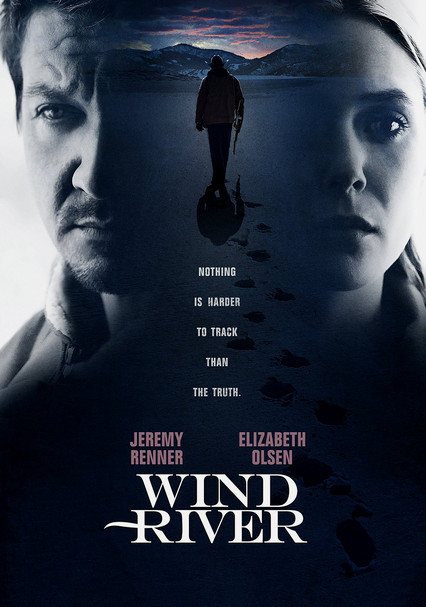 This is a call out for my mom, who just yesterday made me watch this with her. That was her third viewing of the film. I found this movie gritty, disturbing in an intentional, brutal way.
This movie is set on the Wind River Indian Reservation in Wyoming. At the beginning of the movie it indicates it inspired by true events. It juxtaposes the harsh landscape with the harshness of life on the reservation. Sometime it correlates one being the cause of the other. This story follows a U.S. Fish and Wildlife tracker and a rookie FBI agent as they try to solve a murder on the reservation. It does have some humorous moments, it's compelling and quite riveting. Be prepared to look away during a scene or two. At the end of the movie we find out more about the "inspired by true events" statement.
What have you discovered in the past month that you are enjoying?